The structure facilitates collaboration between teams, so you can assign tickets to different agents, departments or managers. You can easily manage your teams by creating as many groups as you want inside.
It is important that each ticket has an assignee to manage the work. The appointee can be a specific group or a single person.
Below you are viewing the ticket assignment field. You can select the person related to the ticket from the field.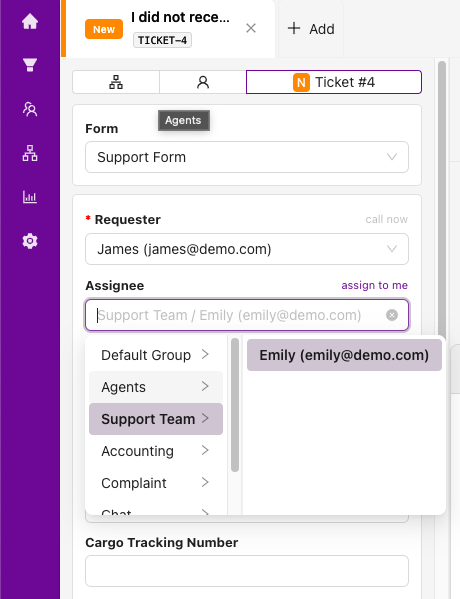 The assignee of a ticket can change during the ticket lifecycle, but a ticket assigned to someone can never be updated as unassigned.