The request contains a lot of information about the user, organization and registration number.
1.Click on a request in the Home page to inspect the user area.
2. On the page that opens, click on the user symbol. In the User tab you will see the available user fields.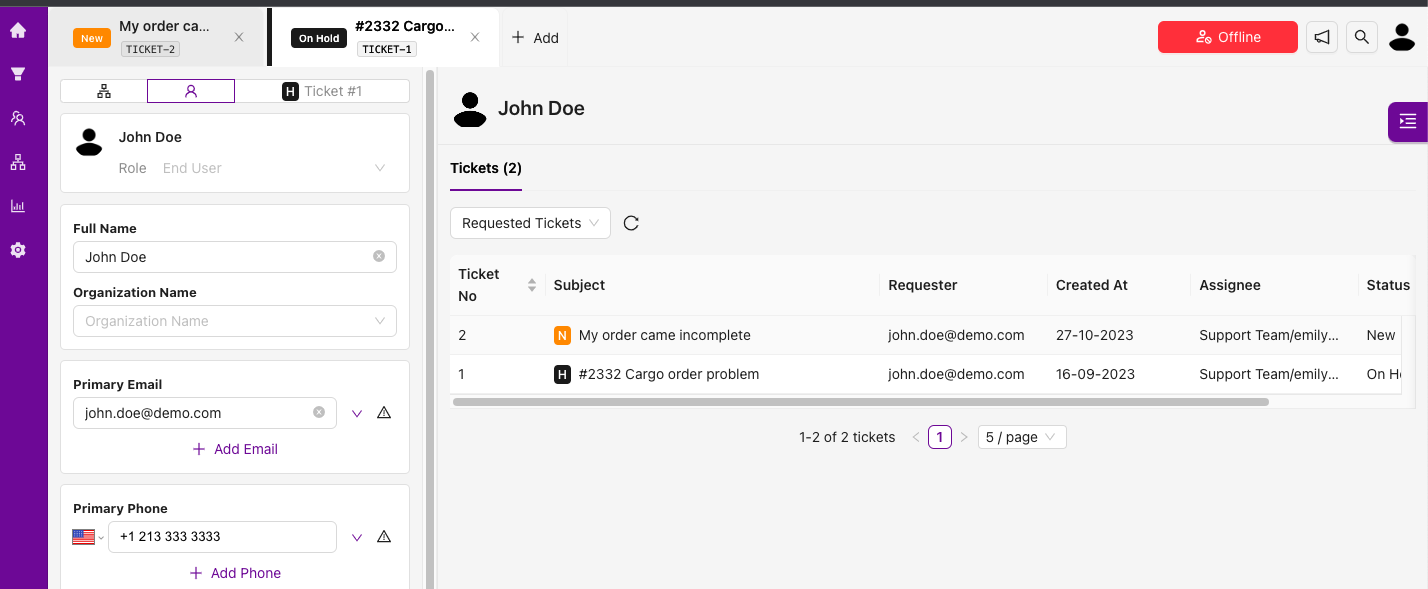 3. The name/surname and contact information of the requester are available in the user area. You can customize these areas as you wish. To customize it, you can manage it in "Settings –> User Fields –> +Add Field".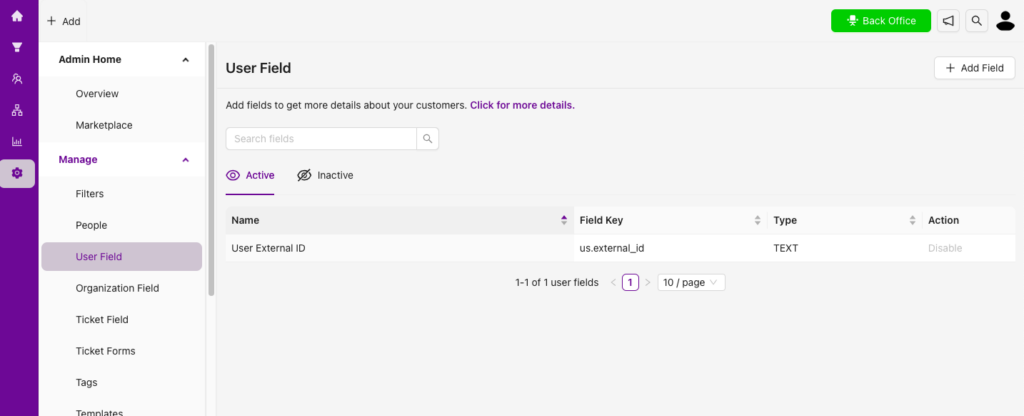 4. You can manage the custom fields you have added from the "User Fields" page. You can do the following from this page;
Adding a field,
Field deletion,
Field activation – deactivation,