Yes, you can export your requests in Excel format according to the filters you created. You can export an existing filter or create a new filter for the claims you want to export.
Exported fields in filters are the request fields that you add to the listing options field on the filter details page. Add the fields you want to export in the requests from the detail page of the relevant filter in the listing options. Up to 10 request fields can be selected in the listing options field.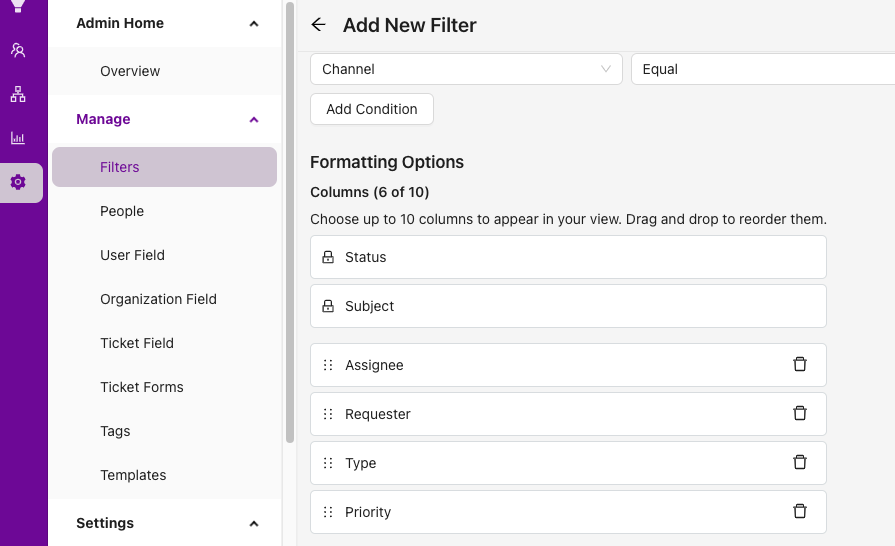 Click on the download button above the Fitreler field.
Or click on Settings > Administration Panel > Filters > Export filters from the left menu.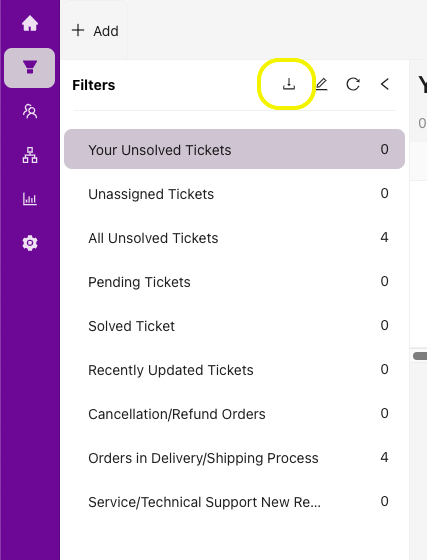 The Export filters page will open and you will see a list of your filters.
Click the Start Export button next to the filter you want to export.

In the field that opens, we can view the job number, creator, start date, completion date, status and progress of the export.
When the progress reaches 100%, download the requests in the filter from the Download File button.

You can view the file from the downloads area on your computer. You can make custom reports with the files you export.