With Grispi you can report information about your tickets and your agents.
1. Click Reporting in the menu. Click on the agents button on the screen that opens. The information on the screen allows you to report how long your agents have been online, offline or on call.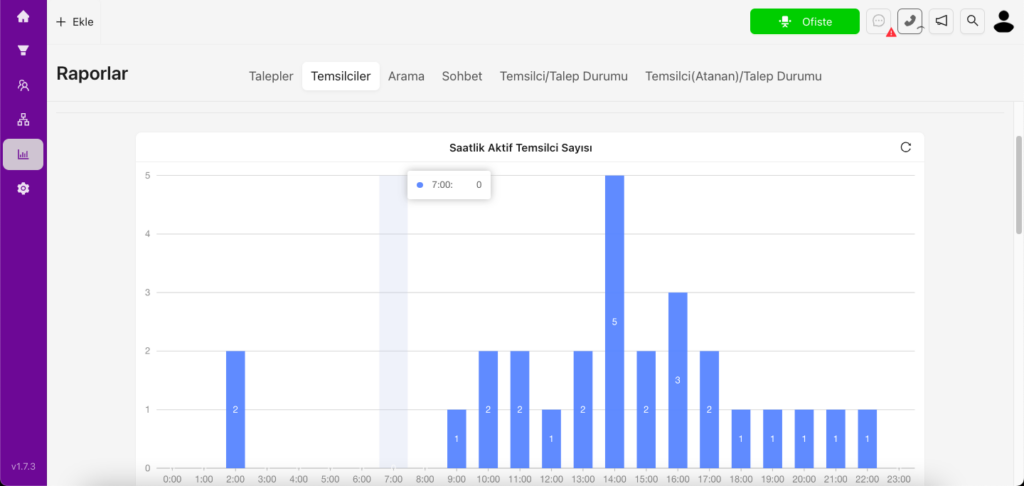 2. On the screen that opens, click on the tickets button. You can report the channels through which the tickets received through Grispi, their status and historical frequency of ticket from this screen.