You can customize all forms on Grispi according to your own processes and create the necessary filters.
To create a filter;
Go to the Settings page, select the Filters submenu on the left.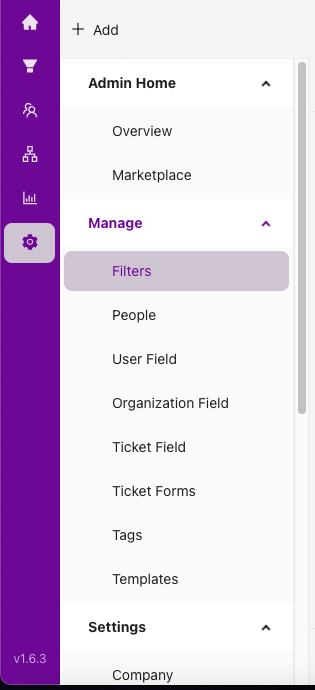 2. Click on the Add filter button.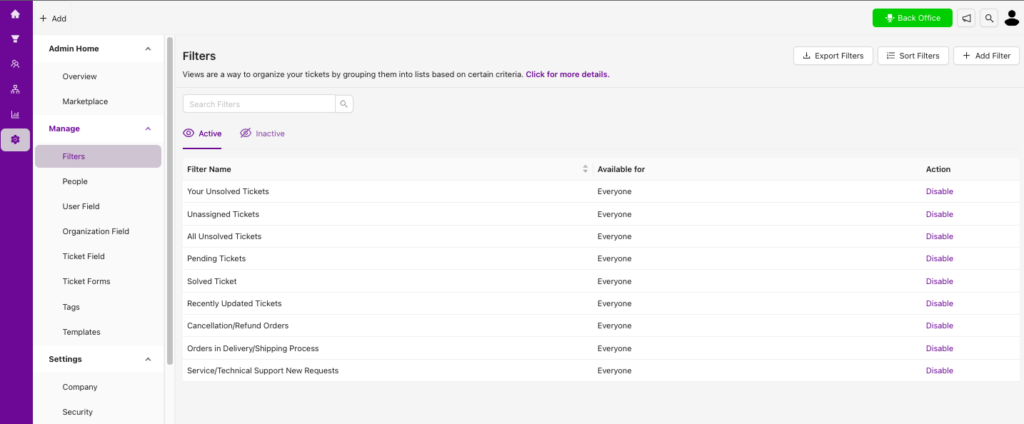 3. Enter the title and description for the filter you want to add. Click on the Add condition button. You can choose from the default filters. You can choose which filters appear using the All or Any conditions. You can set your filters so that certain groups can see them.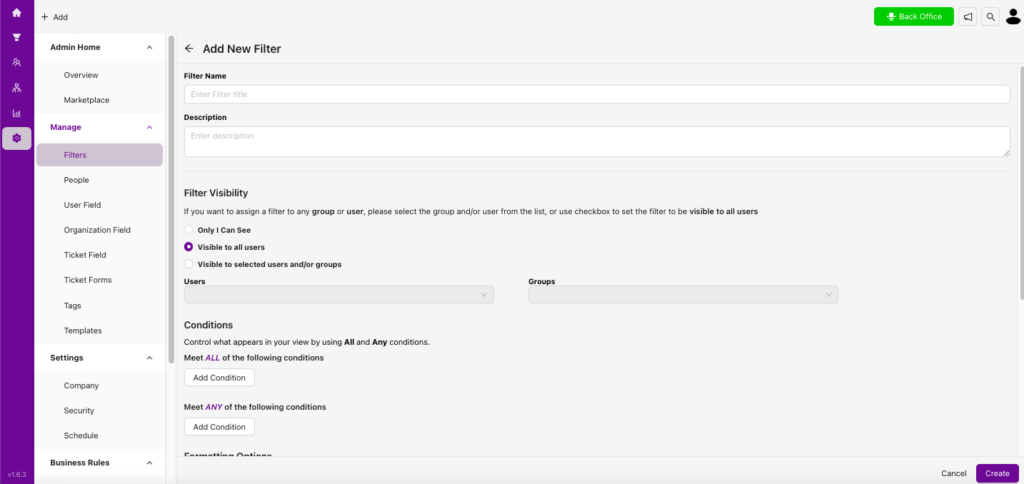 4. In the Format options section, you can drag and drop your filters and add new columns.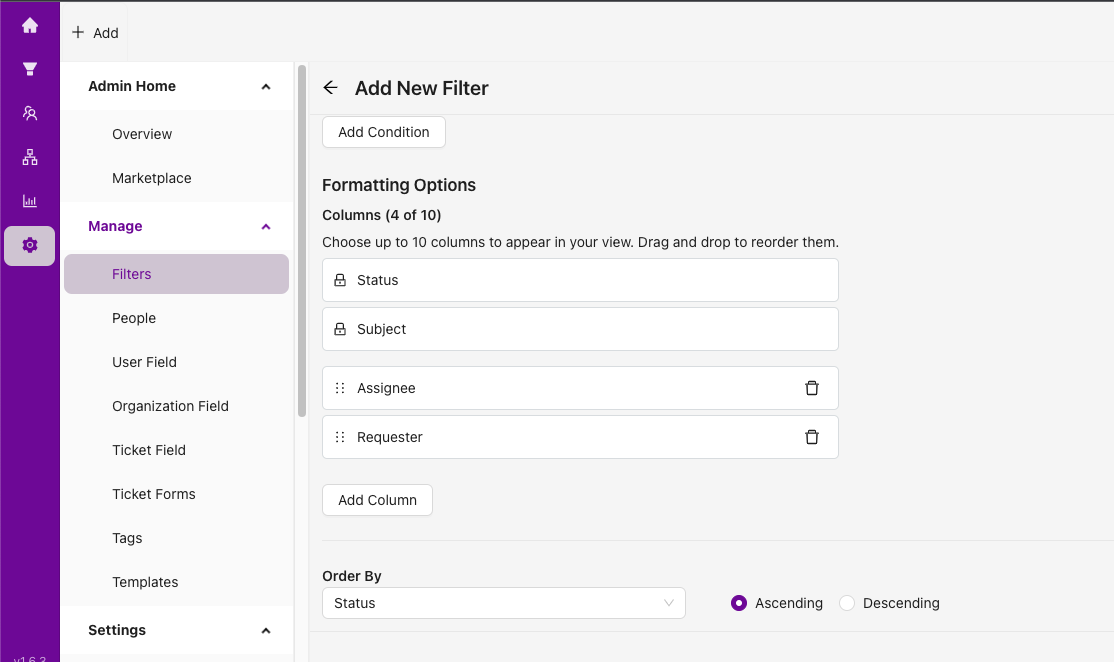 5. Select in which form you want to use the filter you created.
6. Click Save to create the filter.