The Grispi workspace enables agents to provide fast and customer-oriented service.
Agents with the request form field;
Can update customer information
View past conversations
Can send mail with quick templates.
Can provide prioritization and assignment for demand.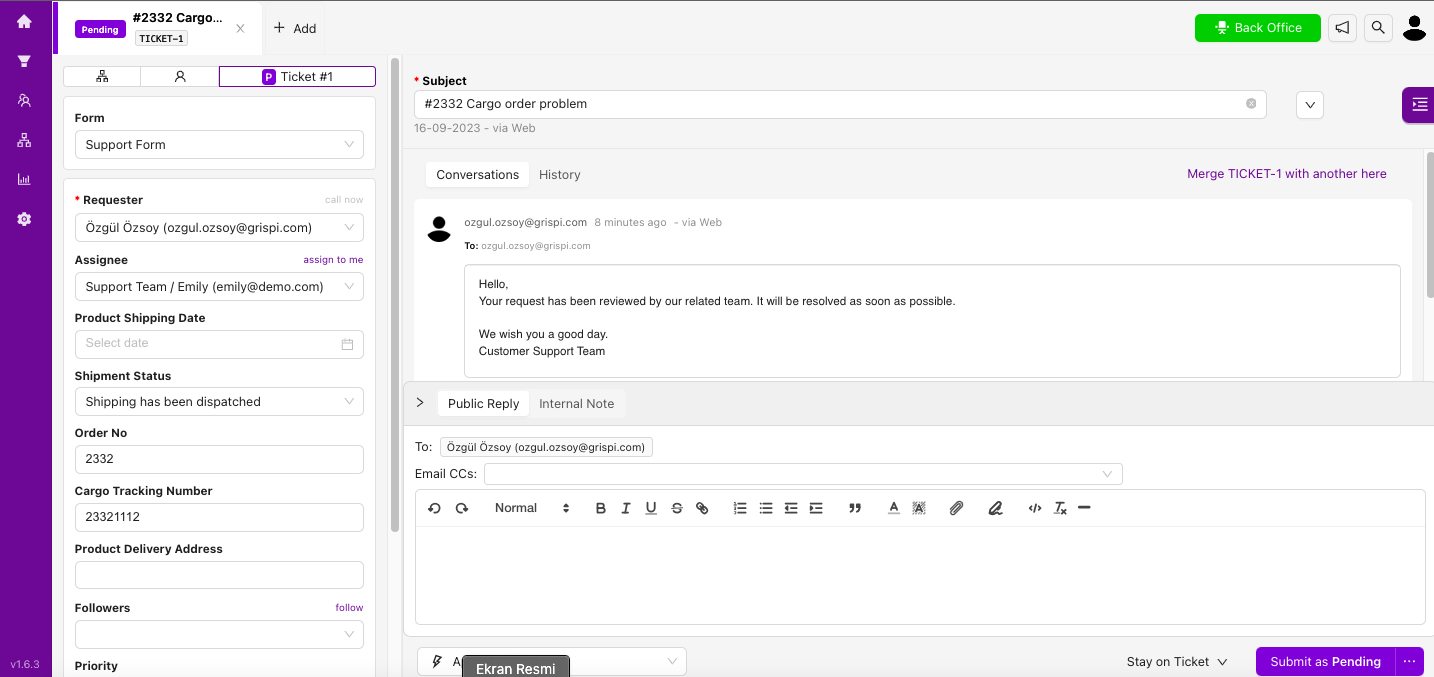 Agents with messaging space;
Can set chat statuses.
Can start or end a conversation.
Can view the number of chats waiting in the queue.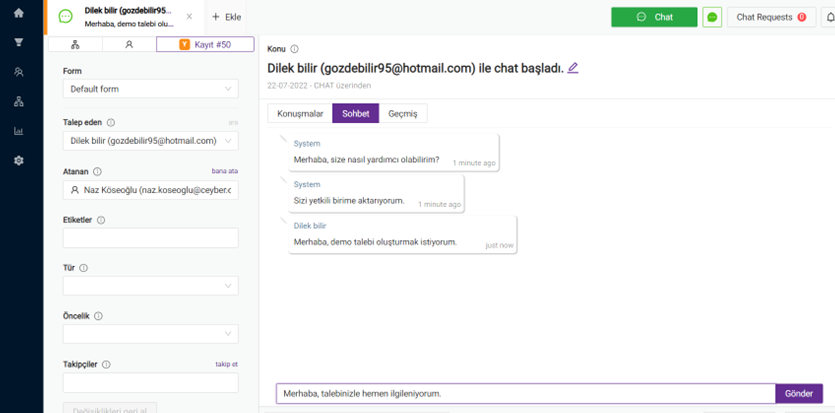 Representatives with speaking space;
Can adjust speech states.
Can receive calls or initiate calls directly.
It can provide hold and mute during a call.
Can make conference calls.
Can provide on-call transfer.