Once a user is deleted on Grispi, this action cannot be undone. For this reason, you must deactivate the user before deleting them. This ensures that if you need reports for this team user or if you temporarily restrict their access and may need their operations on Grispi again, you can still protect their data by disabling them.
---
To delete users on Grispi:
1. After logging into your Grispi admin account, click on the "Admin" tab from the left panel. Under the "Manage" tab, select "Users".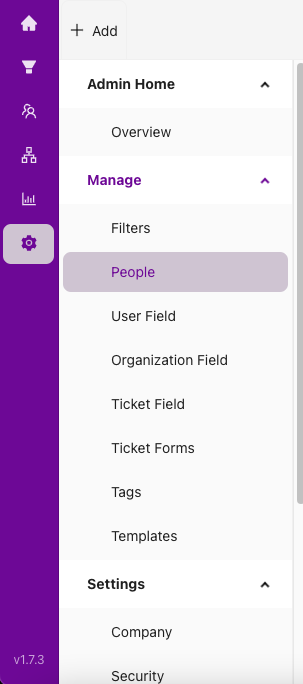 2. You can easily find the user you want to delete by searching for them by name, e-mail or phone number. After finding the user, you must first deactivate them by clicking on the "Deactivate" button. You can now use the Delete button to completely delete the deactivated user from Grispi.

---
Note: If there were tickets assigned to the user you deleted, they will now become unassigned.