You can use templates when you want to update your ticket by email.
To use templates;
1. Fromthe Home Page, click on the ticket you want to update. Select the public response field.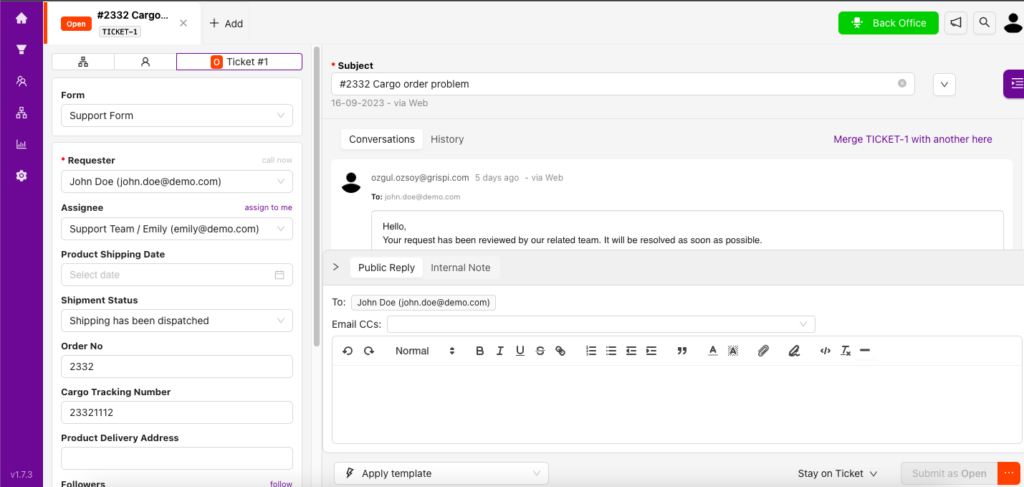 2. Click the Apply templates button. You can find your quick answers that have been added via the Apply templates field.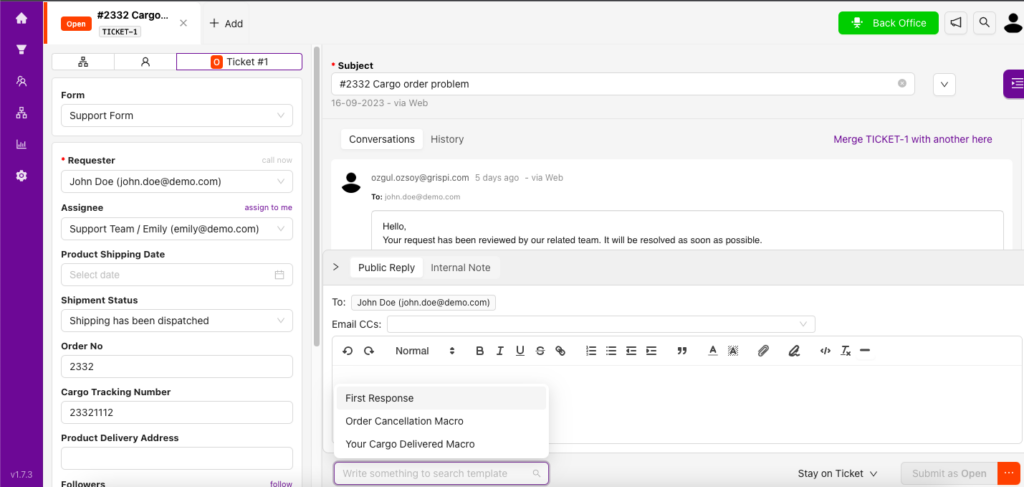 3. Select one of the quick templates you created and the email will be automatically generated.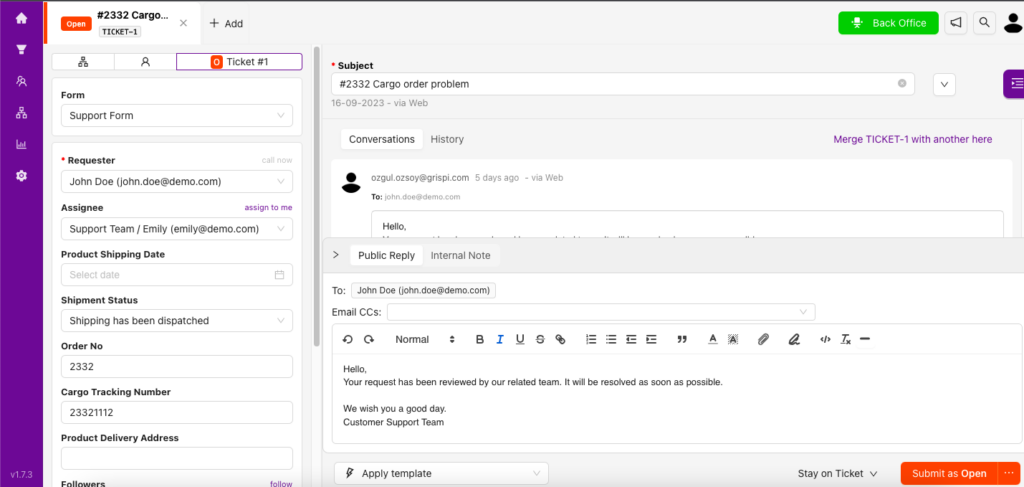 4. You can update the ticket status to open, pending, pending or resolved before sending the email.
For more information on how to create quick templates, please visit the article "How do I create quick templates when sending emails?".