You can create your own macros from within the application by following the steps below.
Go to Admin > Admin Panel > Templates.
Select the Templates page. When the page opens, you can see the existing templates and start adding new templates from the +Add Templates field.

On the template creation page, you can create your template by filling in the template name and action fields.
You can select the fields in the text that you want to be auto-filled in the "Select an available placeholder" section.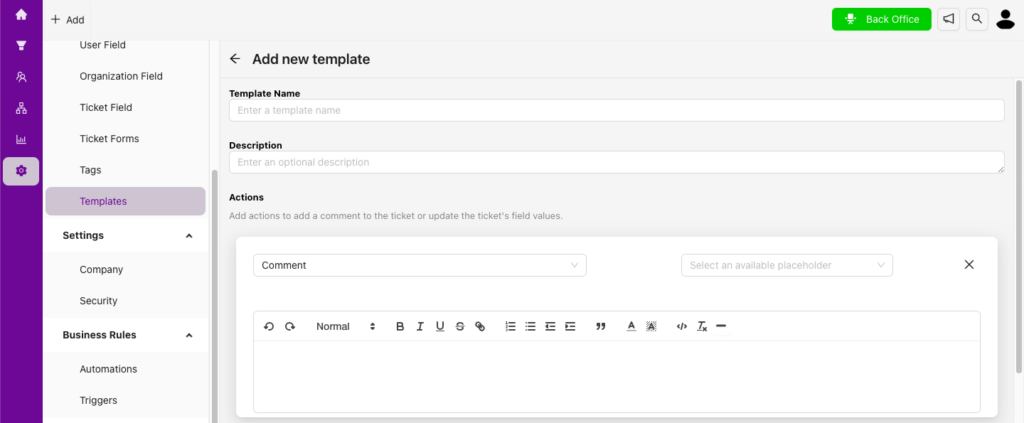 The fields are as follows:
Your primary email address
Primary telephone number of the appointee
Full name of the customer
Customer's primary phone number
Primary e-mail address of the appointee
Your primary phone number
Number of the ticket
Subject of the ticket