1. Click Menu – Settings → Ticket Forms. On this page you can see all created forms and their status.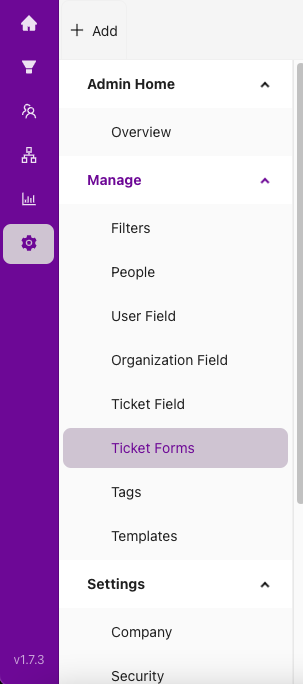 2. Click the Add Form button in the window that opens.

3. On the page that opens, you can enter the name and description of the new form you will create. You can create the fields you want to see in the form with drag and drop.

4. In the image below, you can see the fields that Grispi brings by default and cannot be removed in the selected request fields section. In the existing ticket fields, you can see the data fields you have already created.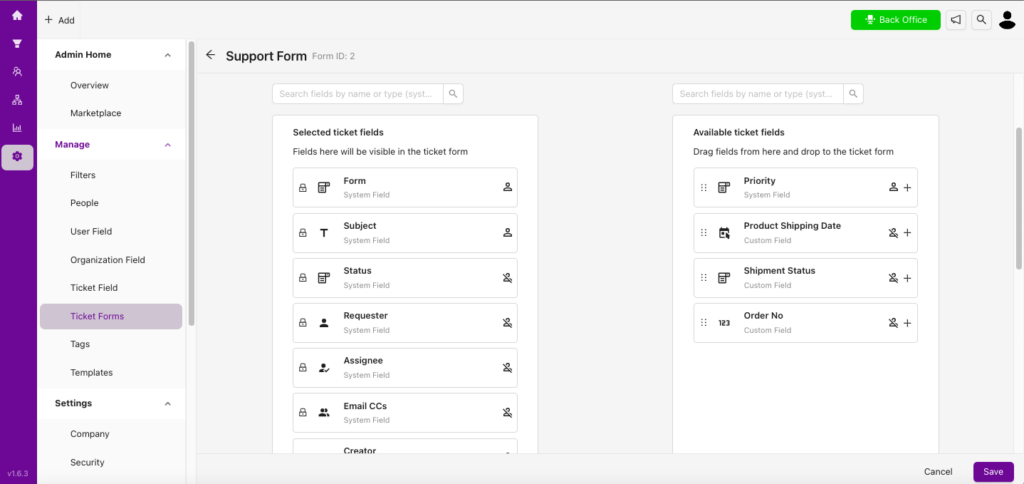 5. You can start using the new ticket form you have added by clicking Save.
6. To use the ticket form you have prepared, open any ticket on the Home page. Click on the Forms section of the opened ticket page. The forms you create are listed in the form of a drop-down menu. You can see the forms you can use for different types of ticket in this area.