You can also open your mails sent to your company mail or any other mail as a ticket to Grispi. For this, you need to forward the mails received to your e-mail to [email protected]. address.
In addition, with call center integration, tickets are automatically generated for incoming calls.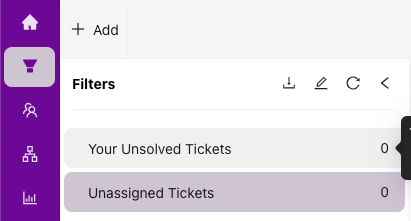 All mails coming to mail groups via Grispi fall into the unassigned tickets filter unless there is a previously defined trigger.
The assigned parts of automatically generated tickets are always empty. You can assign to the relevant people from the unassigned tickets filter.