All filters you have created in Grispi can only be edited by people with administrator authorization. You can take the following actions in Settings –> Filters.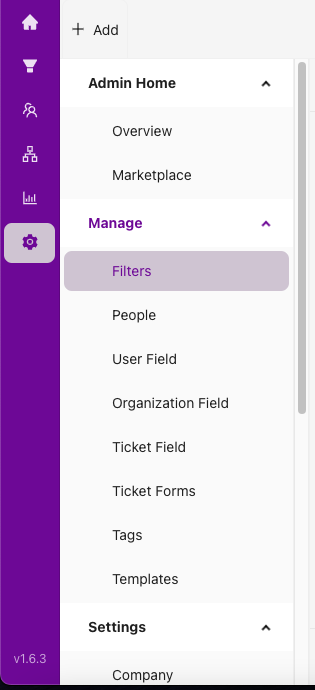 Filter creation
Ability to activate and deactivate filters
Delete filter
Change filter views
You can manage the following fields when creating or editing a filter.
Filter name and description,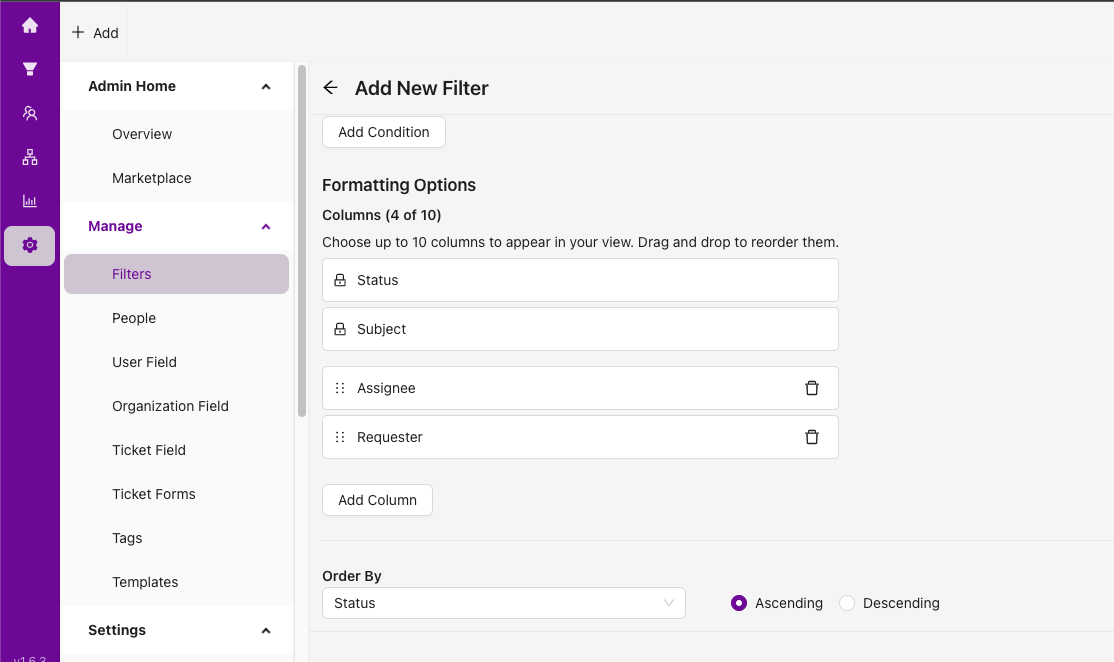 You can find more detailed information about filters in the article"How can I create a filter?".