With Grispi, you can create an automatic first response for tickets received via e-mail.
Grispi's default initial response is as follows;
"Hello,
Thank you for contacting (your company name)!
Your request with the number (#…) has been received and our support team will contact you as soon as possible."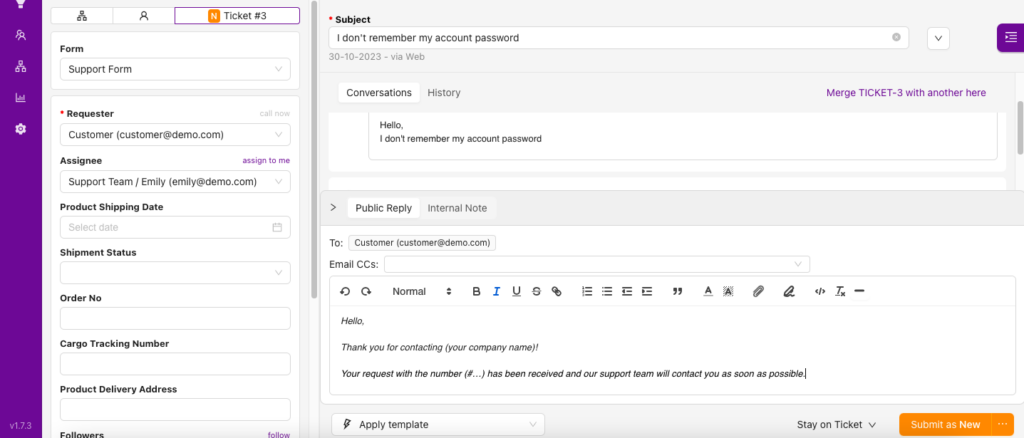 Below the first message is the ticket your customer created. You can customize the message as you wish in accordance with your company. You can create a request for customization here.